Diagon Alley at Jatim Park 3 which look similar with what they had in Harry Potter's movies. (Picture by: Tria Adha/TIMES Indonesia)
TIMESAUSTRALIA, BATU – If we usually only watch Diagon Alley in Harry Potter movies, Jatim Park 3 brought it to live at their attraction site The Legend Stars. Located at Batu East Java, this attraction could erase your longing to Harry Potter with wearing the witch or wizard costumes.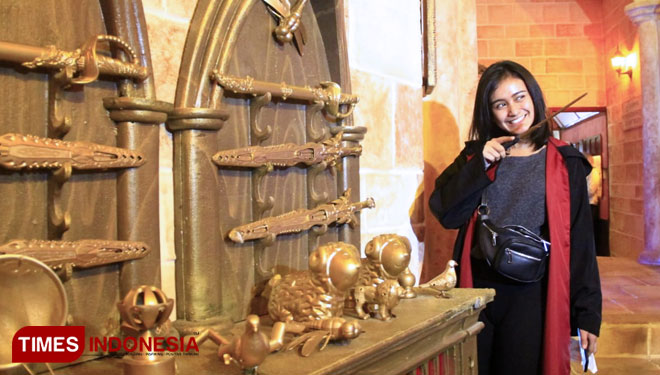 This spot was launched by June 1 with presenting some popular spots like the Hogs Meade, Diagon Alley, the chamber where harry fought the Basilisk, and else. Even the Basilisk were made as real as possible to pamper the visitors needs of selfie.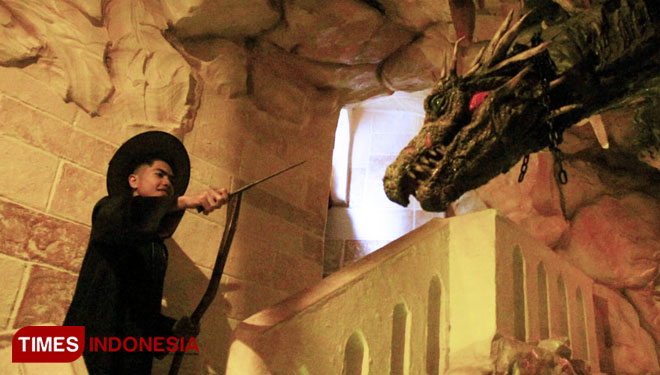 Lots of Harry Potter lovers wwas si enthusiastic with the spot. "I am a big fan of Harry Potter. I saw the commercial on Instagram, and it's so wonderful, like U was really in the movie," Lidya a tourist from Gresik said.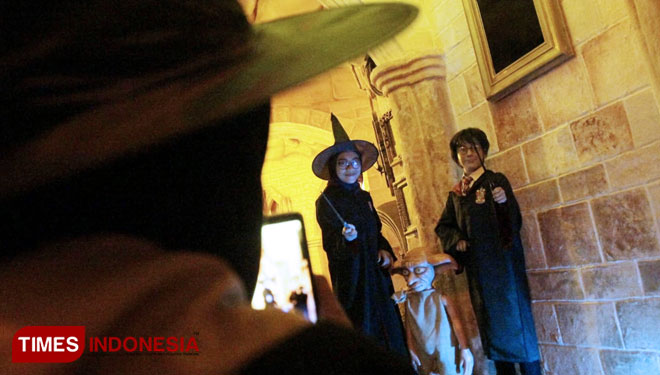 They even have platform Peron 9 ¾ along with the Hogwarts train at the very beginning of the spot. Then you will be brought to Hogs Meade where you need to pay around IDR 50 K to rent a set of witches costumes. The school hall, the dining hall and Gryffindor tower were also presented to complete the tour.
The Operational Manager of The Legend Stars Jatim Park 3 said that they will keep exploring all Harry Potter potential effects like some mannequins, wands, and fiery effect for the dragon and basilisk. (*)