Faris RM and several foreign musicians will be performing in Reyog Jazz Ponorogo 2019. (Photo: Exclusive) Monday, 7th October 2019
TIMESAUSTRALIA, PONOROGO – One more week to Reyog Jazz Ponorogo 2019 that will be held in the area of Telaga Ngebel on Saturday (12/10/2019). "This annual international music performance will bring the exotic nature beauty, jazz music, and reyog," said the Regent of Ponorogo, Ipong Muchlissoni on Monday (7/10/2019).
Ipong, who is the pioneer of Reyog Jazz Ponorogo, hopes that there will be a lot of people coming to Telaga Ngebel to enjoy this event.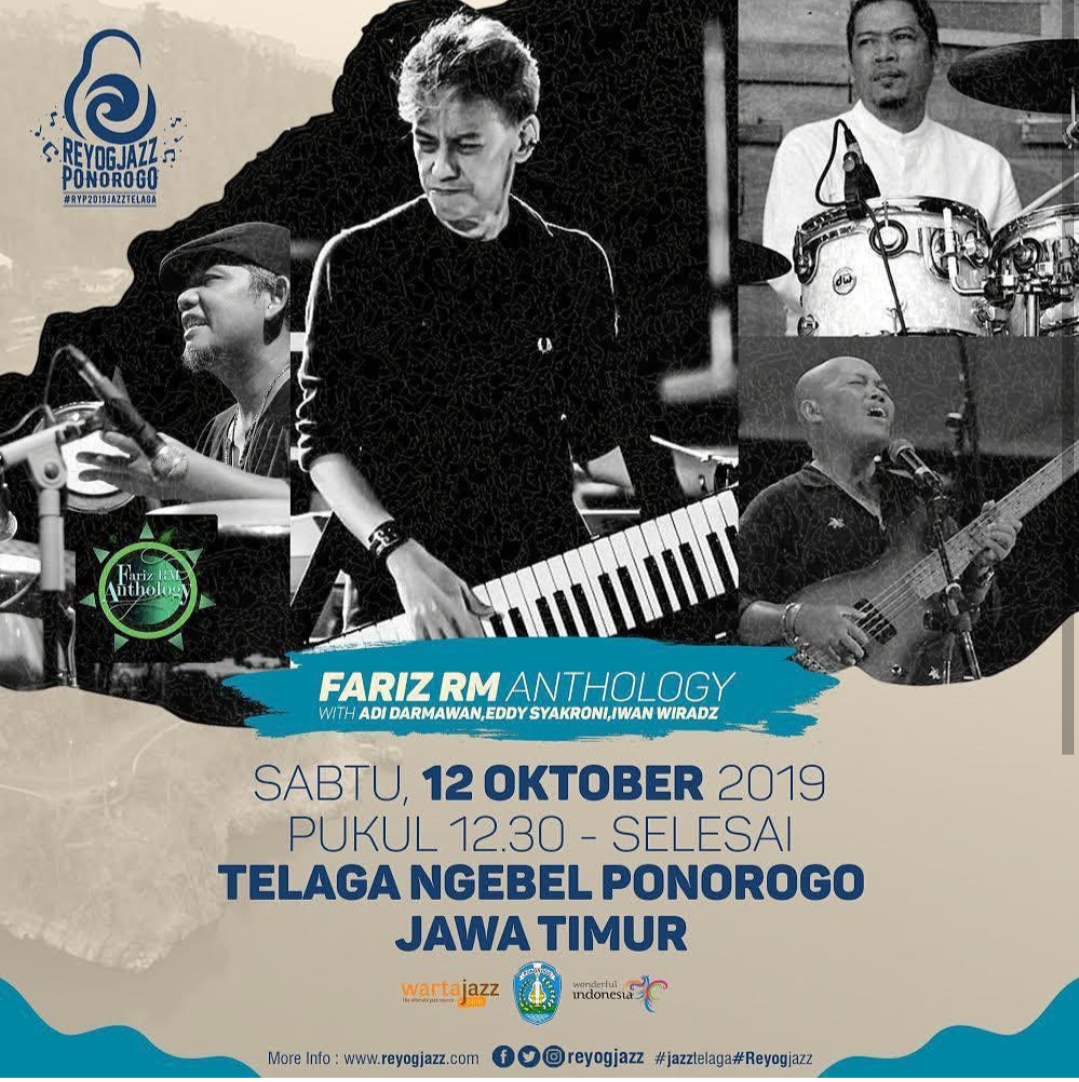 "There will be several foreign musicians performing in this event, such as Gala Ga from Russia," said Ipong.
Besides, there will be a Canadian drummer, Yvon Thibeaulth, Benner Brandeis (guitarist) from USA, Sierra Soetedjo, Tiyo Alibasyah, and Donny Koeswinarno.
Ipong has promised that he will be playing his two favorite songs along with his own group.
Reyog Jazz Ponorogo 2019 will be cooperating with the Government of Ponorogo, Warta Jaz, and Jalamaya Production. This event will feature the legendary jazz musician, Faris RM Anthology of which members are Faris RM (keyboard/vocalist), Adi Darmawan (bassist), Edy Syakroni (drummer), and the best Indonesian percussionist, Iwan Wiradz. (*)
Editor
: Tiara Dewanti Djiwandono
Publisher
: Lucky Setyo Hendrawan