Lots of people enjoying the greenish scenery at Kebon Ratu Park Jombang. (Picture by: Moh Ramli/TIMES Indonesia)
TIMESAUSTRALIA, JOMBANG – There is a public park around Keplaksari, Peterongan, Jombang which attracts people's attention with it's cool air and greenish scenery. This park is so called as Taman Kebun Ratu (The Queen Garden) by the local community.
This park was also known by Keplaksari Park since its located in Keplaksari area. This park was renovated around 3 years ago and built more interestingly and child friendly.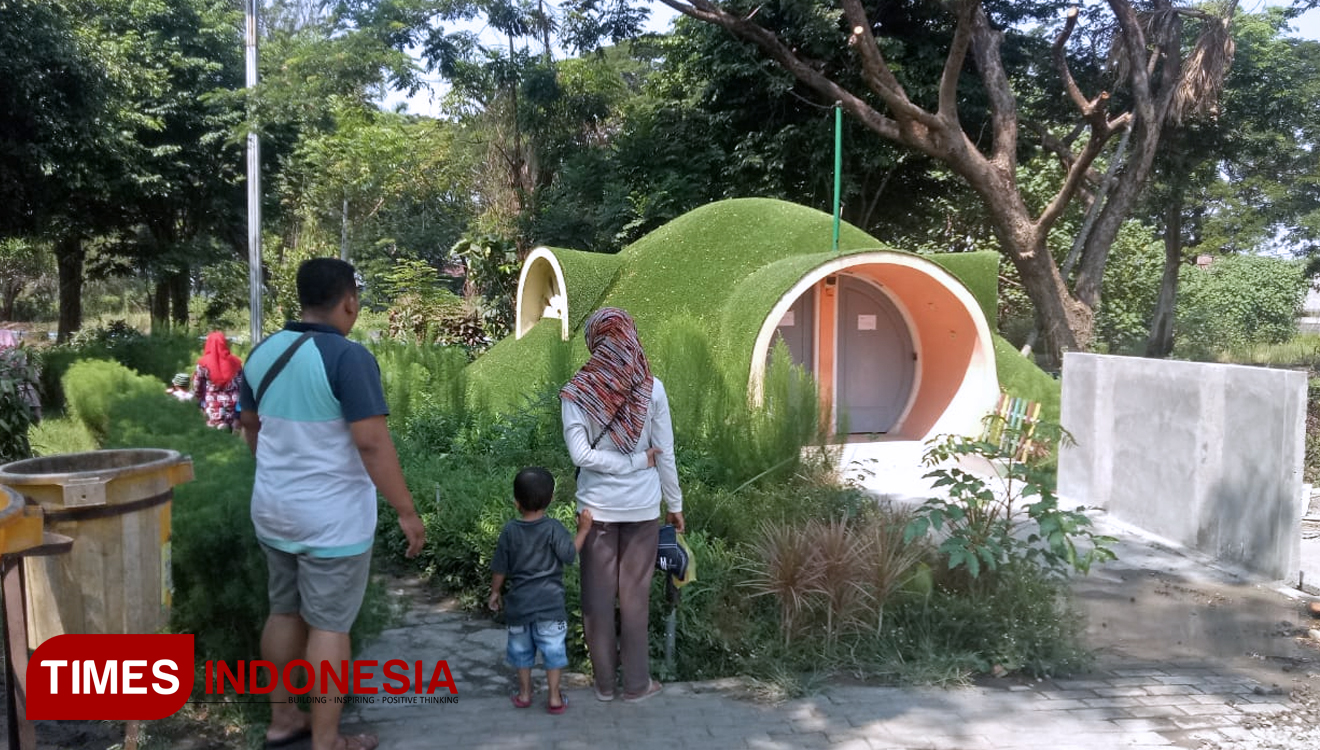 It was designed for family who willingly to take their kids to play for free. This area has beautiful greenish scenery, with lots of tree surrounding the park. It also has dwarf houses for the kids to play.
The government also provide the visitors with lots of shade just to relax with their family. Some people even will do a picnic and sat on the grass for pleasure and eat their meal.
"This place has never been quiet from the visitors. It's always be full especially on the weekend," Muhammad, a local visitor said.
This beautiful greenish Park is such a perfect place to spend your weekend with your friends and family. You could also just hang out or socialize with another people at Taman Kebun Ratu Jombang to add more friends. (*)