A member of Ageman Batik community show the proper of treating the Batik. (Picture by: Istimewa)
TIMESAUSTRALIA, MALANG – Ageman Batik community, who dedicated their time for Batik opened a Laundry&Care Batik at Jalan Basuki Rahmat Gang 6, Kayutangan, Klojen, Malang, on Saturday (23/11/2019).
"People tend to just buy and wear Batik without noticing on how the right and proper way of treating Batik for a long term use and keep the color steady," Hanny Sonyaruri, The Chief of Ageman Batik community said.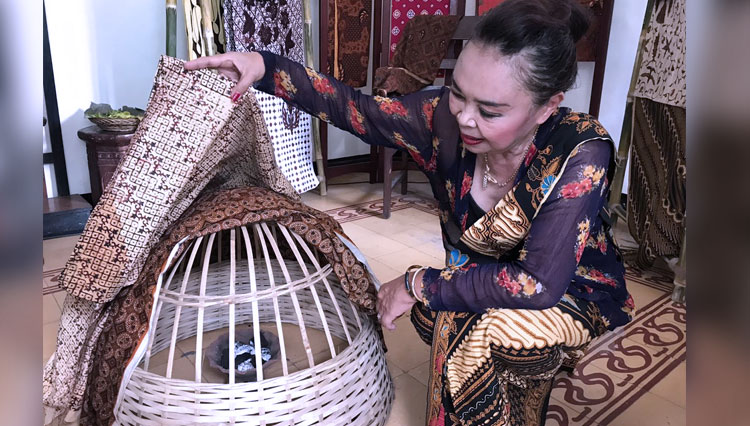 She also explained the audience of the soft opening of the shop briefly. Here are several tips to keep your Batik beautiful according to her:
1. Pick an eco friendly products, those which comes from nature such as soapberry (lerak) and noni fruit
2. Squeeze it a d dont brush it while you wash your Batik
3. Dont do dry cleaning but just put the Batik under the shade and let it dry by itself
4. After its dry, put it on the scented candle and let the scent spread out all over the surface of your Batik
5. You may iron ur Batik using conventional ironing techniques and tools. Put the iron on a banana leave first before it's used
6. Keep your Batik in ur drawer by putting a bag of pepper and clove as a natural method to substitute the use of champor
So, what do think? Have treated your Batik as what Laundry&Care Batik taught us? (*)