HARRIS Hotel Seminyak. (Picture by: HARRIS Hotel Seminyak)
TIMESAUSTRALIA, DENPASAR – The Silent Day is about to come. Some people sometimes choose to celebrate it by spending their time at their room and keep quiet all the day till its end. But, HARRIS Hotel Seminyak Bali has quite interesting offer for you.
On the Silent Day the Balinese will lock them self in their house and doing nothing. They will do 24 hours fasting, close their curtain, turn off the electricity, and use the candle as the main source of light.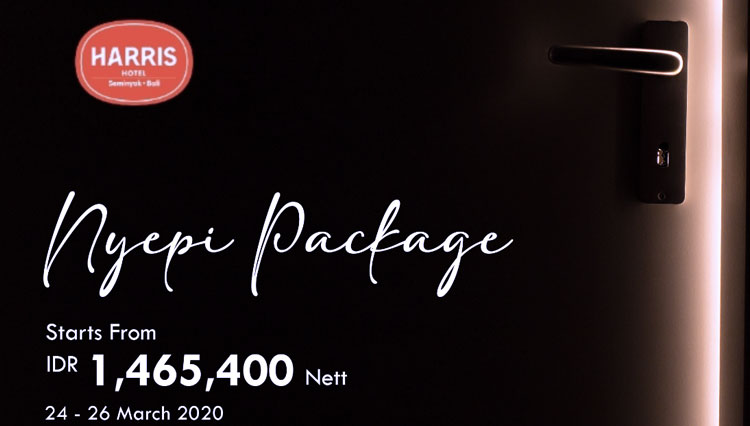 But it doesnt go with the tourist. They are still allowed to do their meals and some activities as long as they didn't leave the hotel. In order to answer the Silent Day issue, HARRIS Hotel create an amazing package that you could enjoy during the Silent Day.
On the Silent Day which will be occupied on March 7th, 2020 HARRIS Hotel provide you with a package you could purchase for IDR 1,465,4 M for 3 days and 2 nights and also the one with IDR 1,659 M for two at their UNIQUE room also for 3 days and 2 nights.
"The Balinese will celebrate the Silent Day as simple as they could. And we would like to invite all of our guests to feel the Slient Day celebration atmosphere at our hotel," Estrella Arbellot, The General Manager of HARRIS Hotel Seminyak said.
For further information about the Silent Day package at HARRIS Hotel Seminyak Bali you could visit their official website at https://bit.ly/37jWuI5 also www.harrishotels.com or contact them via WhatsApp on +62 821 4592 8282 or follow their social media account @harrisseminyak. (*)