A new park at Madiun riverbanks. (Picture by: Pamula Yohar C/TIMES Indonesia)
TIMESAUSTRALIA, MADIUN – The local government of Madiun turned their greasy riverbank into a beautiful park. This park was built to add more public area around the city and also to pamper their community as well to make the city look beautiful even more.
Some trees were grown to give shade for the visitors. The local government also added some benches for the visitors to rest.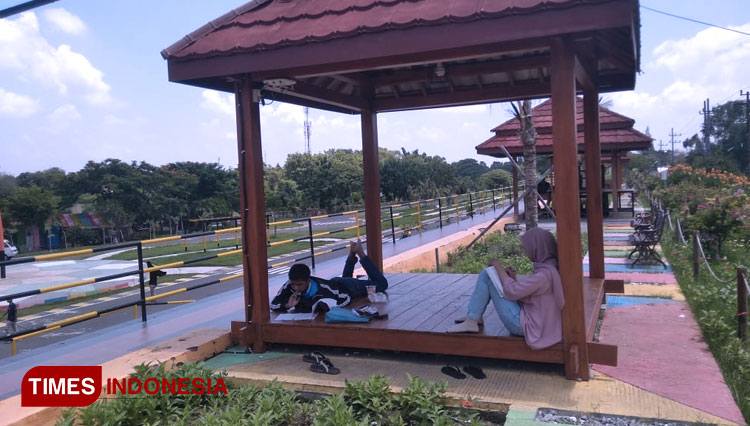 Some playground were also built for the kids to play on the South wing. Wall climbing and skateboard arena were also made for those who would like to challenge or try their skill.
At the North wing, there is a traffic park as the educational spot for the kids to learn about traffic signs. A race track were also built for them who love go fast in track. Some people were also spotted selling some snacks on the area.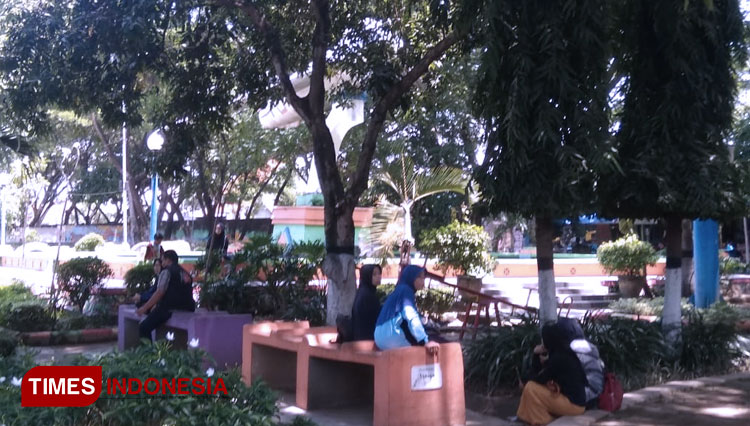 "We welcome everyone who would like to visit Madiun with greenish public area on every corner of our city," H. Maidi, The Mayor of Madiun said on Tuesday (28/1/2020).
The Mayor of Madiun also hope that people will be cooperative to keep the cleanliness in the public area by not littering everywhere and put it on the garbage bin that has been provided by the government. (*)