The kids wearing traditional costumes and play certain traditional game prepared by Omah Bocah Hanavi at Festival Permaonan Tradisional. (Picture by: Istimewa)
TIMESAUSTRALIA, MALANG – To introduce local traditional game Omah Bocah Annafi pre-school hold an event so called as Festival Permainan Tradisional at Gedung Kebudayaan Mahasiswa Brawijaya University of Malang on Sunday (2/2/2020).
This event was intended to introduce their pre-shool students towards the local traditional game such as jumping the rope, stilts, hopscotch, count and catch, snake and ladder, back to the door and many more.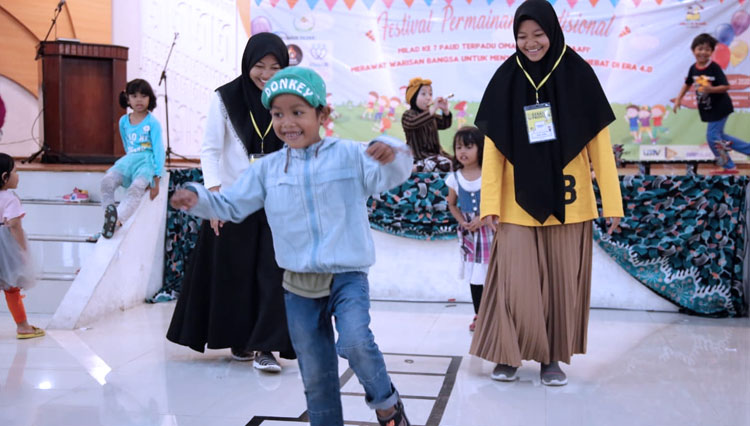 "We took banan provider to introduce the kiss with the game. As we all know that most kids weren't familiar to this kind of game" Rifia Mustika, the manager of the event said.
Some angklung performance by Espiritu community were also brought up to entertain the visitors of the event. The kids were also taken for drawing competition.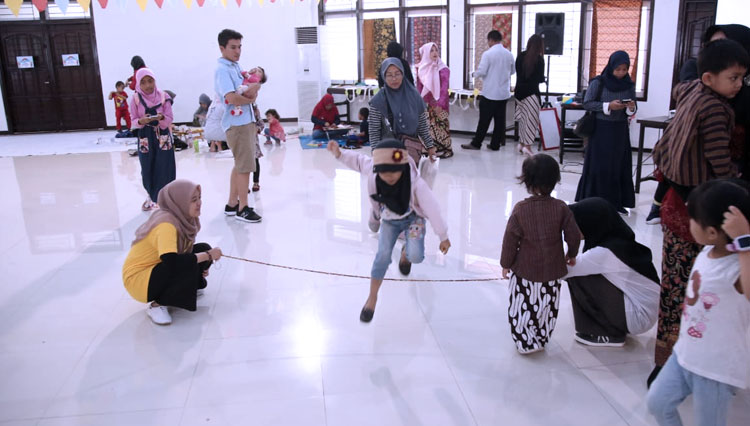 On the occasion, there was a book launch. The book entitled Berpikir Ulang Tentang Permainan Traditional. The book gives a guidance to the parents about some local traditional game and how to play it.
Omah Bocah Annafi Pre-school was hoping that through this event the kids could learn some traditional game and make it as one of their favorite.